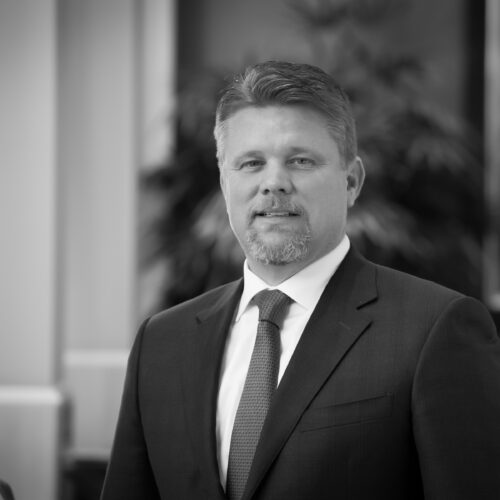 Geoff Kaltenbach
Geoff Kaltenbach is a Founding Partner of Signature Resources Capital Management and has over 25 years of experience in the area of financial services and asset management. Born into the business, the Kaltenbach family has over 55 years in financial services. As one of the firms Founding Partners, he is responsible for growing the firm including its institutional relationships, speaking regularly to the industry about the important role the advisor plays as a fiduciary to their clients and the role empirical based investing and the Five Factor Risk model play in that role.
Geoff maintains an active involvement in several community service organizations. In the past he has served on the Board of Directors for Padres Contra el Cancer (Parents Against Cancer), a pediatric cancer foundation. Currently he supports the Pancreatic Action Network, the Wyland Foundation, St. Michael's Abbey and the Triplet Connection. In addition, he is a member of the Cal State Fullerton Family Business Center, Legatus and serves on the Board of Directors for the Long Beach State Athletic Foundation and since 2009 he and his family provide Christmas Trees to families of the Marine Expeditionary Units at Camp Pendleton. Geoff received his Bachelor of Arts in English from the University of Southern California.
He and his wife Elena have 4 children, When not working, Geoff enjoys riding horses and trail rides with his daughter, watching his sons play collegiate water polo, seeing a great blues band and collecting antique books and art.